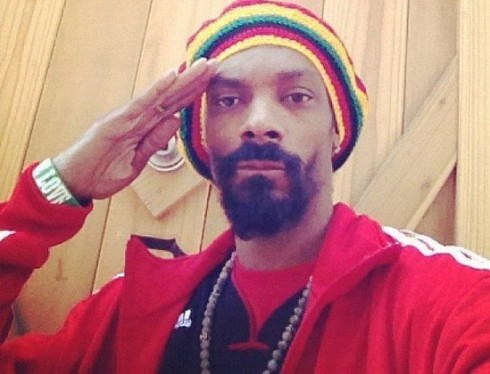 Snoop Dogg's Reincarnated
Right from his early verses on Dr Dre's legendary album, The Chronic, West Coast MC Snoop Dogg has been a force to be reckoned with in the hip hop world. His laid-back style, stoner slow vibe and instantly recognizable voice has helped him become one of the biggest players in the game. Disenchanted with hip hop, Snoop spent a month in Jamaica finding himself and has come back with a new name (the much-discussed Snoop Lion), a deeper appreciation of Rastafarian culture, an album full of reggae-flavoured tracks he cut in the studio with Diplo (Major Lazer), along with a who's who of the island's tight-knit music community, and the belief that he's channelling Bob Marley. Produced in association with Vice Films, Reincarnated, a documentary charting his experience, will premiere at the Toronto International Film Festival this September. A book, the aforementioned album and probably a slew of remixes will follow.


The 239 Issues Tackled by Degrassi Over 12 Seasons
Everybody loves Degrassi. From Hollywood types such as Kevin Smith to hip Americans teens who have made it a cult hit south of the border to Canadians who knew who Drake was before he turned into a hip hop millionaire, few shows have endured like this Canuck classic. One of the secrets to Degrassi's success has been that it has never shied away from the issues and obstacles young people face. Over 12 seasons, the most recent incarnation of the show has tackled nearly 250 issues that Vulture painstakingly lists. From being humiliated on Twitter to having abusive parents, if it happens to those between the ages of 12 and 18, chances are Degrassi has done a show about it.

MP3 of the Week: DJ Hunnicutt – Funk Boat 2012 Promo
Voted the No. 1 and No. 2 DJs in the city this year by Uptown readers, Co-op and Hunnicutt are getting ready to throw their 10th annual Funk Boat party. A highlight of the summer for the past decade, veteran record collector and DJ Steve St. Louis is also onboard for the scenic trip down the river and will be spinning an all-vinyl set — something you don't see too often around these parts anymore. Advance tickets will set you back $15 and are a must if you don't want to be left on shore when this party sells out (it always does). Hunnicutt has put together a special promo mix featuring tracks, remixes and edits from Sly & The Family Stone, Sandy Barber, Mayer Hawthorne and DJ Prime.

Video of the Week: A$AP Rocky – Goldie
Harlem bad boy A$AP Rocky turns out this hazy video that he directed for his Hit Boy-produced single, Goldie. His much anticipated debut, LongLiveA$AP, will be released on Sept. 11.